Keg Collars aka "Keg Rings"
(Includes Beer, Cider & Wine Keg Collars)
We offer high quality black & white and full color keg collars.
6.5" diameter with cutout and slits.
Two Standard Material Construction Options - Coated Card Stock on both sides or Waterproof material - no adhesive (able to write on)
We also produce keg collars with adhesive if needed.
Inks won't run.
Submit your own artwork or send us your custom info & logo and our art department will setup your design for you.
NO plate costs or color/change fees.
Proudly serving brewers of all sizes throughout the US and Canada since 2004.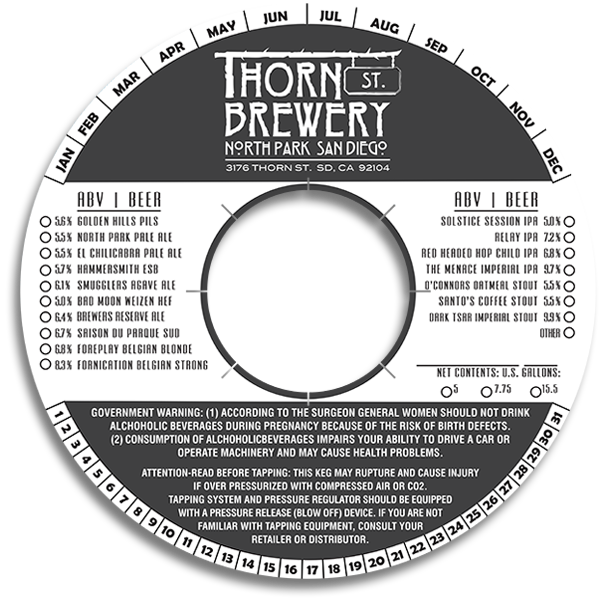 Keg Collar Sizing and Shapes Keg Collar with oval tap handle decals (2)
Your keg collar and tap handle decals can be printed one per sheet. You send the sheet, keg and tap handle to the particular location that sells your beer!