We produce vibrant, high quality waterproof beer keg wraps.  Our keg wraps are laminated for extra protection.
Add consecutive numbering to your keg wrap for tracking purposes.
We offer keg wraps for all size kegs including 1/6, 1/4, & 1/2 barrel as well as kegs for wine.
Include your logo, contact information and any other information desired for one low price.  We produce black & white as well as full color wraps.
Our keg wraps are finished on rolls and you cut as you decorate each keg.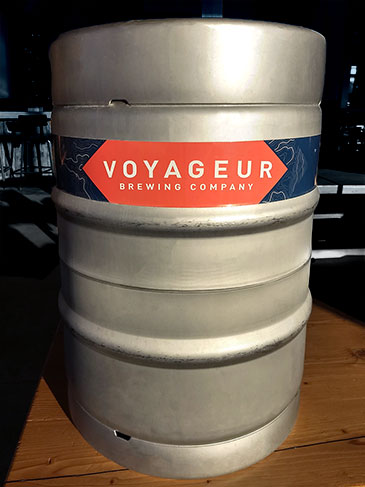 Keg Wrap Sizes and Shapes